Back to news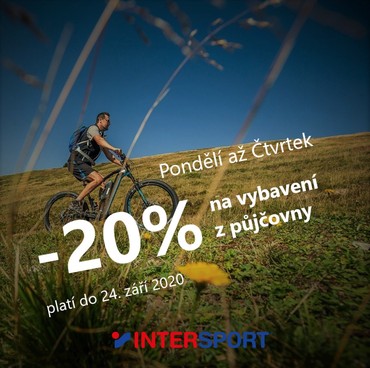 20% discount on rental equipment
31. 08. 2020
From Monday to Thursday, borrow anything from the rental shop with a 20% discount.
Do not hesitate and try the latest in the world of cycling for a nice price.
The 20% discount will be deducted when the reservation is completed by us and then you receive a second confirmation e-mail :)
The promotion is valid until 25.6. so don't sit at home and come to Pec.
We are excited to show you more!!